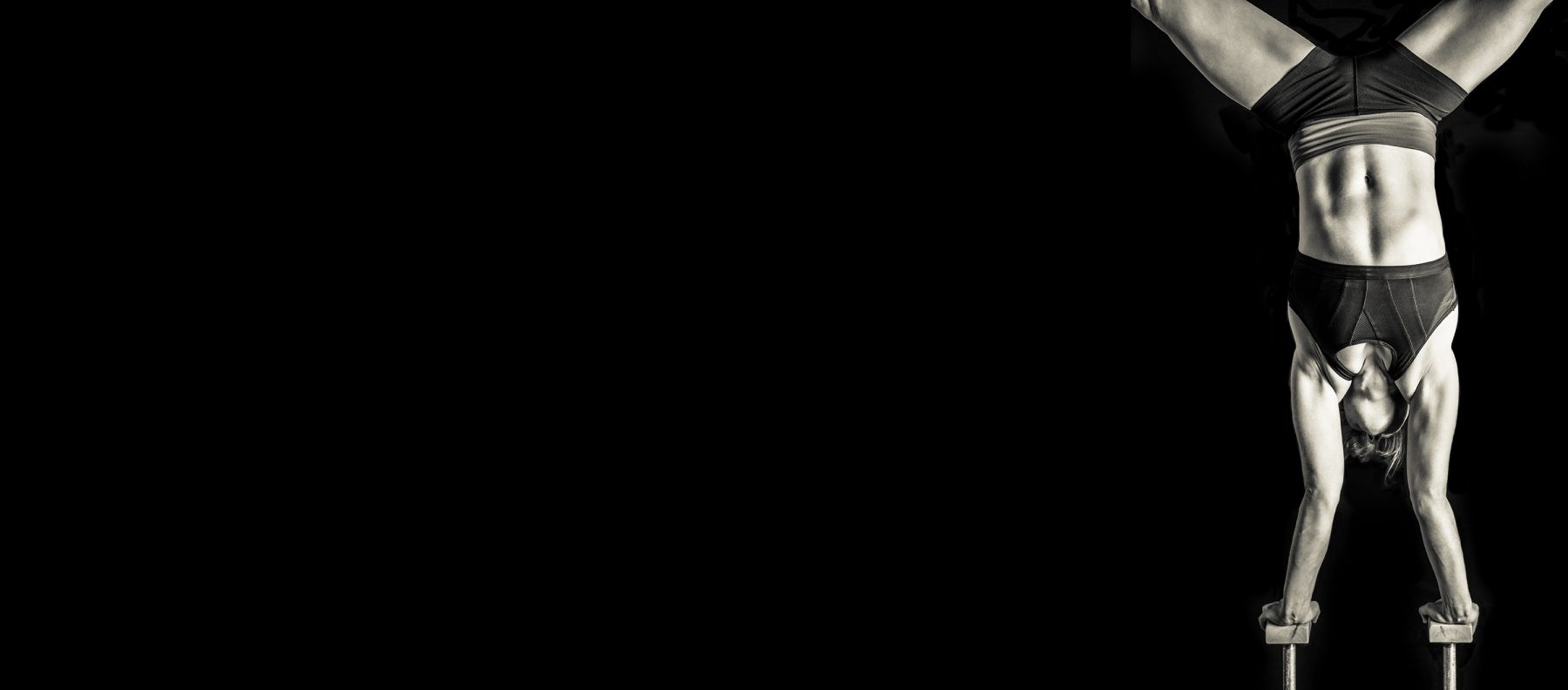 Buy now for lifetime access to Handstand Building Blocks with Kirsty Grosart & Kate Galliett
Prices are in US $
Transactions are processed securely by Stripe Payments - terms & conditions
Designed for the person who wants a strong, straight, handstand line
Whether you are completely new to handstands or have been training them for years this program will give you what you need to progress to the next level.
Think of your handstand as a tower and all the components that make up your handstand as building blocks in that tower. Imagine that one block is not in the right place, is not strong enough or is not there at all. The tower that you build is not going to be stable. The blocks either side will have to do extra work, work that they may not be designed to do.
When one component of your handstand is not optimal it affects everything in the tower. Over time this can lead to problems with your technique as well as aches and pains. From personal experience nothing derails handstand progress like being injured.
So what can you do?
Build a strong foundation! Handstand Building Blocks is a program created to help you build a better handstand. From assessment, to application this program is tailored to give you exactly what you need in order to reach your goals.
In the words of my students...
"Prior to this course, I found that my thumbs and wrists started to hurt increasingly as I spent more time on my hands. When I started Handstand Building Blocks I was surprised how quickly I progressed and gained strength. My wrists and thumbs have stopped hurting! Even though in the last leg of the program there was a lot of weight on them!"
Susanna Handstand Building Blocks Student 2019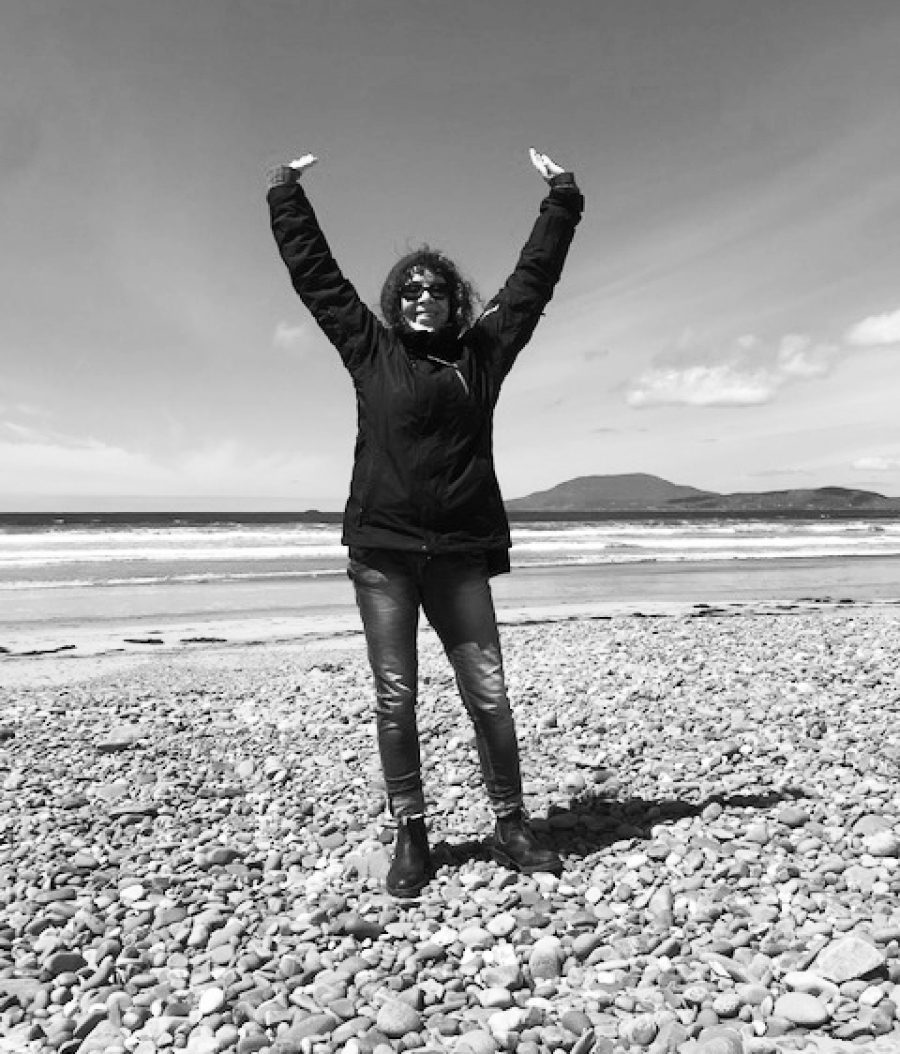 Handstand checklist
Do you have everything that you need to build a strong handstand?
Learning the skill of a handstand is not easy. Overcoming fear, learning to balance and understanding how to find your line upside down are all incredibly challenging things.
This course is about giving you everything that you need to make learning the skill of handstands as easy as possible.
If you need flexibility you will be working to improve that. If you need hand strength and finger dexterity you will be assigned those drills. If you need to build shoulder strength and stability, that is what you will be doing in this program.
We will assess where you are and give you what you need. Each workout includes the following components:
Wrists - Build strong mobile wrists and hands
Overhead - Develop the mobility and strength that you need for handstands
Torso - Build a strong, stable tower making balance much easier
Skills - Learn technique and work on awareness and control for a straight handstand line
At the end of the course you will be closer to checking off all the boxes in your handstand checklist.
Course structure
The course is comprised of 3 modules (plus a free bonus module):
Foundation Module
The workouts in this module will help build essential foundations for your handstand practice. Everyone needs these components and this is why these 2 weeks are compulsory no matter what your skill level.
Assessment Module
In this stage you will assess your wrists and your overhead movement. You will perform simple (not necessarily easy) movements and then answer a straightforward question about each movement.
Specialized Module
The workouts in this module are modified and adjusted based on your individual assessment answers. This way you are able to focus on exactly what you need and get the best results in the shortest possible time.
Bonus Stretching & Soft Tissue Module
This module gives you routines and exercises that can be used to enhance the workouts or on their own as recovery work or to feel good on non-handstand days.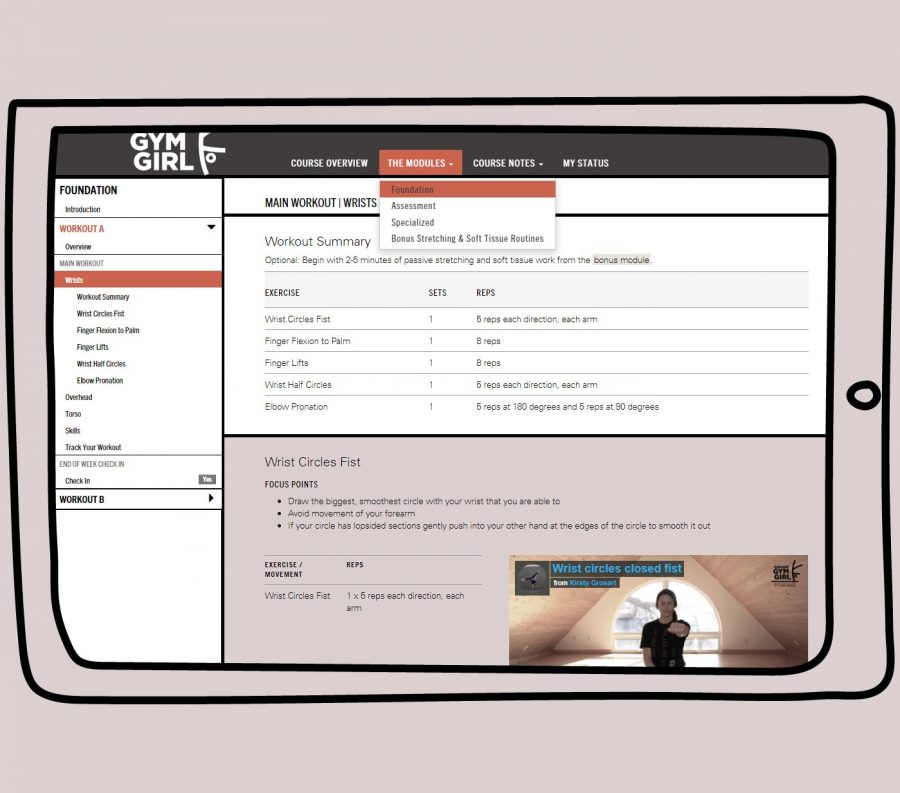 Buy now for lifetime access to Handstand Building Blocks with Kirsty Grosart & Kate Galliett
Prices are in US $
Transactions are processed securely by Stripe Payments - terms & conditions
What is included in the course?
Programming & Personalisation
There's no guesswork needed on your part. The program includes individual assessments which will highlight what YOU need to address. We will tell you exactly what you need to do, or NOT to do, to help you finally achieve your goal.
Tutorials
Clear and detailed video tutorials describing each drill and progression.
Lifetime online access
You will have lifetime access to the online course, including any updates or enhancements that come in the future.
Kirsty Grosart & Kate Galliett
Kirsty is a certified gymnastics coach who specializes in teaching adults how to balance on their hands and get stronger using gymnastics inspired movements.
Kate is a movement coach who helps people heal their aches and build their body to be unbreakable so they are ready for every adventure life offers.
How we met
In 2015 I had shoulder pain that would not go away and was preventing me from doing all the cool things that I wanted to do. No handstands, no tumbling and no bar work. It was really difficult for me (and for my wife who had to put up with me).
I started working with Kate Galliett to get my body working better. Kate helped me not only get back to doing all the handstand but also get stronger than I had ever been before.

Why we made this program
Since then Kate and I have collaborated by working with individuals who had specific issues preventing them from doing their best handstands. These included:
Constant tight upper traps
Lack of overhead stability
Feelings of weakness in certain positions
Flexibility limitations that didn't improve with stretching
Wrist pain when spending time upside down
We realized that these issues affected so many people. Combining my knowledge of handstands with Kate's expertise in building unbreakable bodies we created this program.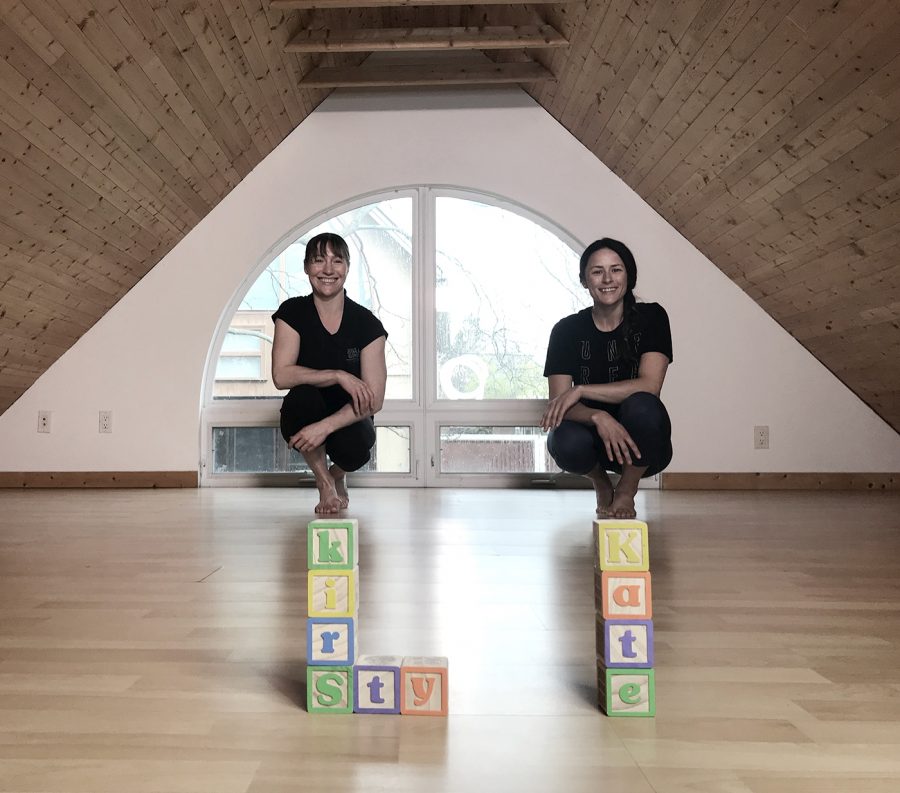 Advantages of the Garage Gym Girl online handstand course
Workout and progress tracking through the course.
All of my handstand courses have been beta-tested and optimized with a large spectrum of students and improvements/additions are ongoing.
Accountability: Weekly online check ins allow us to see how you are progressing through the course.

We teach students/classes in person as well as online, so we know what works — and what doesn't — in practice.
Compared to the costs of a personal trainer, the outlay is very reasonable.
FAQ
IS THIS COURSE FOR ME?
This course is designed for anyone who wants a strong foundation for hand-balancing.
If you are completely new to handstands then this course will help you build everything you need to progress in the most efficient way possible.
If you have been working handstands for a while and have plateaued with your progress this course will give you the edge you need to jump to the next level.
If your handstand is limited by flexibility and you have struggled to make improvements this course will help you finally get a better line.
If you are prone to issues and injuries when you train handstands this course will help build the foundation that you need to allow you to practice what you want to practice.
Email me at kirsty@garagegymgirl.com if you are unsure and I'll help you decide.
WHAT FORMAT IS THE MATERIAL PRESENTED IN?
The material is all available online in a private website - the Garage Gym Girl Online Academy - so you will have access to all the instructional videos and programming at any time.
You will have lifetime access to this, including updates and changes.
WILL I RECEIVE COACHING VIA EMAIL?
Coaching or email assistance is not included in this program. This is what allows me to keep the price so low.
WHAT IS THE TIME COMMITMENT EACH WEEK?
We suggest that you do 3 Handstand Building Blocks workouts a week.
The workouts should take between 30 and 60 minutes to complete. However, if you do also do the full stretching and soft tissue routines it may take an extra 20-30 minutes.
Do I need special equipment to take part?
While not essential it is very beneficial if you have access to a foam roller and a lacrosse ball.
Bench, box or chairs of varying height.
Something that you can carry such as a weight or suitcase.
A stability ball is used in one exercise but there is an alternative if you do not have one.
A stick.

Dumbbells or kettlebells (or something heavy that you can carry).
A device to time yourself.
Internet access.
Garage Gym Girl Online Academy
When you purchase the Handstand Building Blocks program, you'll gain access to my Online Academy.
How does learning online work?
Through a specially designed interface, featuring video tutorials and detailed instructions, you will follow the program progress at your own pace.
Lifetime access
You'll have lifetime access to the online course - including any future updates.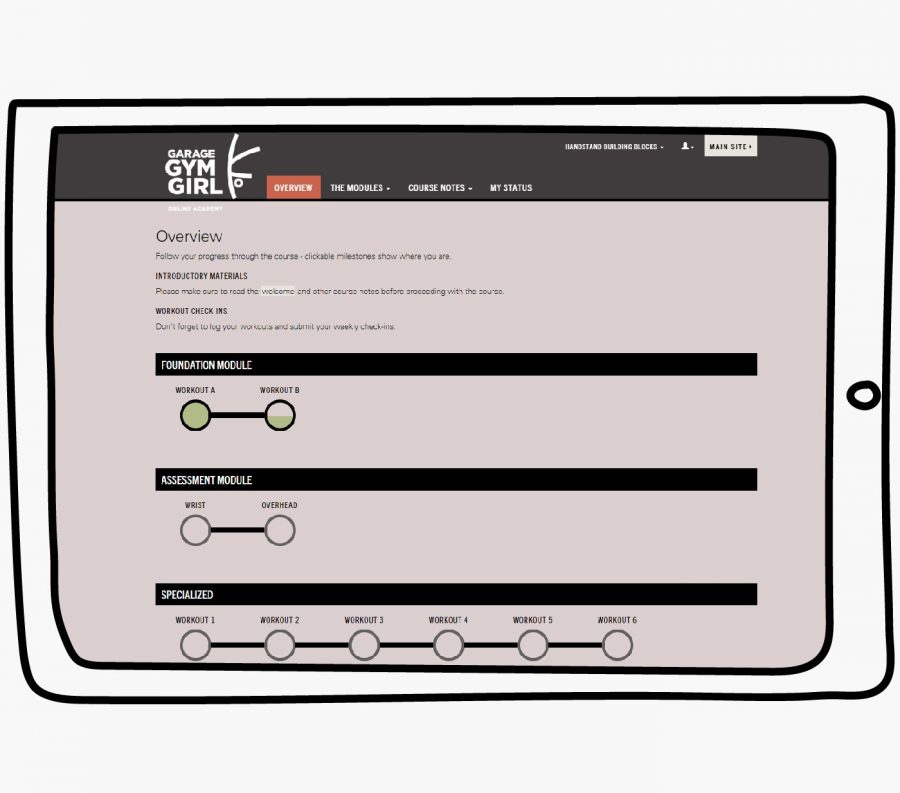 In the words of my students...
"Having Kirsty and Kate as coaches has opened so many doors I didn't even imagine I could open. It is a pleasure to move and train -because I love what I do, of course- but also because it gives me confidence in my physical abilities."
AnneLaure
Buy now for lifetime access to Handstand Building Blocks with Kirsty Grosart & Kate Galliett
Prices are in US $
Transactions are processed securely by Stripe Payments - terms & conditions