Who is Garage Gym Girl?
Kirsty Grosart: competitive gymnast turned bodyweight trainer
I teach recess for adults: it is fun and it is play, something to get excited about rather than dread!
As well as bodyweight strength exercises, I teach handstands and basic acrobatics. My students get stronger and more flexible in ways that they enjoy.
I am based in Toronto, Canada but teach students all over the world through my online classes and in-person workshops.

Full profile >>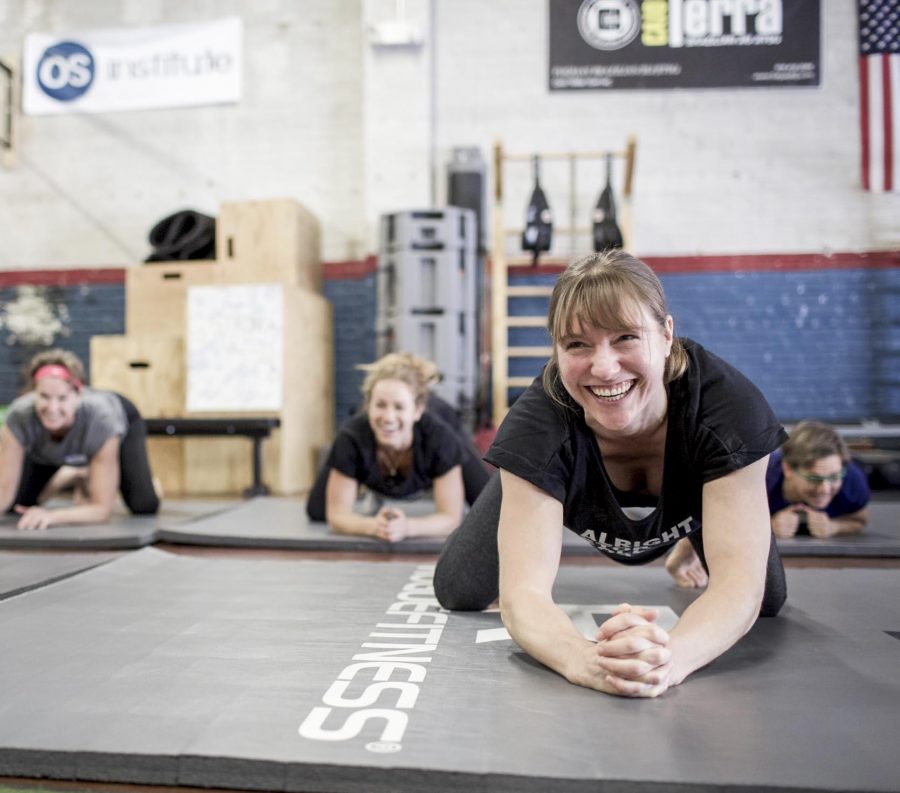 What is bodyweight training?
Handstands are one of the most admired bodyweight exercises, but there are lots of other movements and practices that you can use to build strength (bodyweight is often simply called 'strength training').

Gymnastics inspired movement
In Garage Gym Girl classes and workshops, we explore different ways to get strong without lifting weights. I am a gymnast by training, and use gymnastics inspired movement but no previous experience is needed.

I also teach specific skills: handstands are such a popular skill that I've developed my own online handstand course.

More about bodyweight...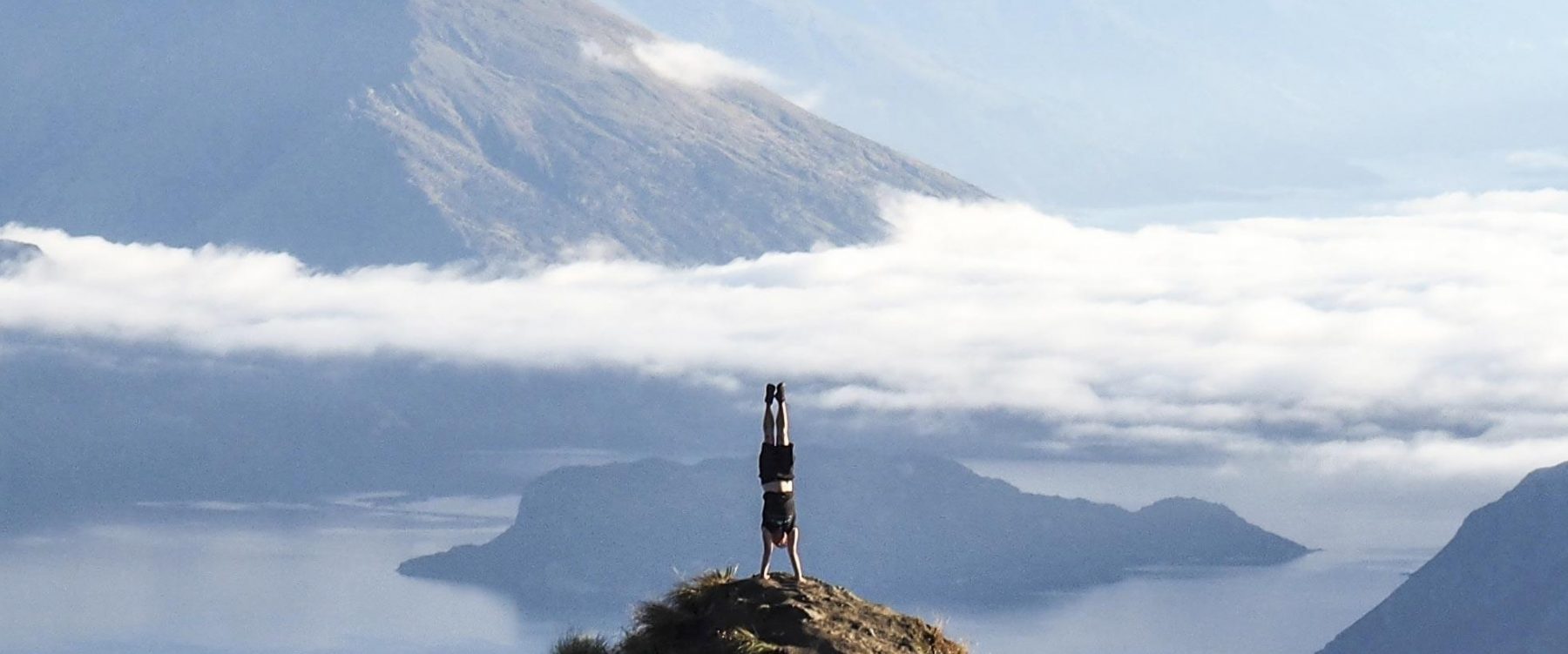 Learn online with Garage Gym Girl
My students login from all over the world to take part in my 'Master the Handstand' online course.

How does online learning work?
My Online Academy has a specially designed interface, featuring video tutorials and detailed instructions. I coach a small group of students through the online modules, over twelve weeks.

My handstand course >>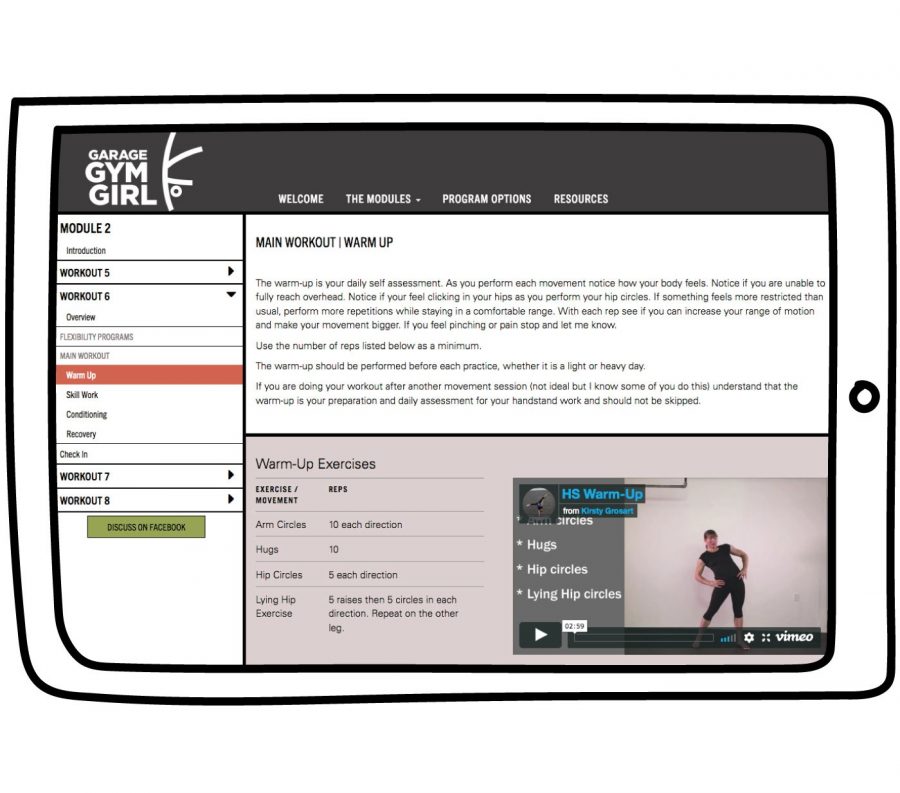 Bodyweight, optimized for Women
I specialize in helping women to use their own body weight in strength training.
(I do also coach men!)
What's different for women working out with bodyweight training?
Bodyweight for Women >>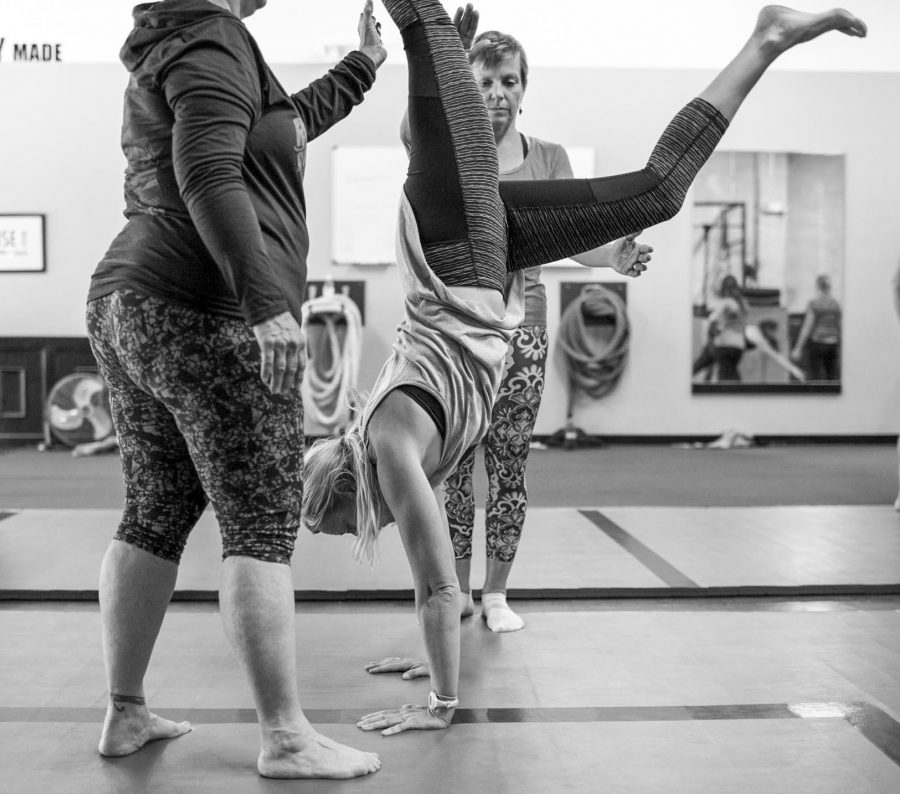 In the words of my students...
"I was surprised by the joy it brought me. I train in the morning and my days are just better after a handstand session."
AnneLaure Weill
Garage Gym Girl Online Handstand Course, 2016
"I had a lot of FUN! I thought I might have been too old for gymnastics so it was really exciting to be working on fun skills like cartwheels and handstands again after—gulp!—30 years!"
Tara Donovan
Garage Gym Girl Adult Gymnastics classes, 2017