Profile | who is Garage Gym Girl?
Kirsty Grosart: gymnast turned bodyweight trainer
I teach recess for adults: it is fun and it is play, something to get excited about rather than dread!
As well as bodyweight strength exercises, I teach handstands and basic acrobatics. My students get stronger and more flexible in ways that they enjoy.
I am based in Toronto, Canada but teach students living across the globe through my online classes and in-person events.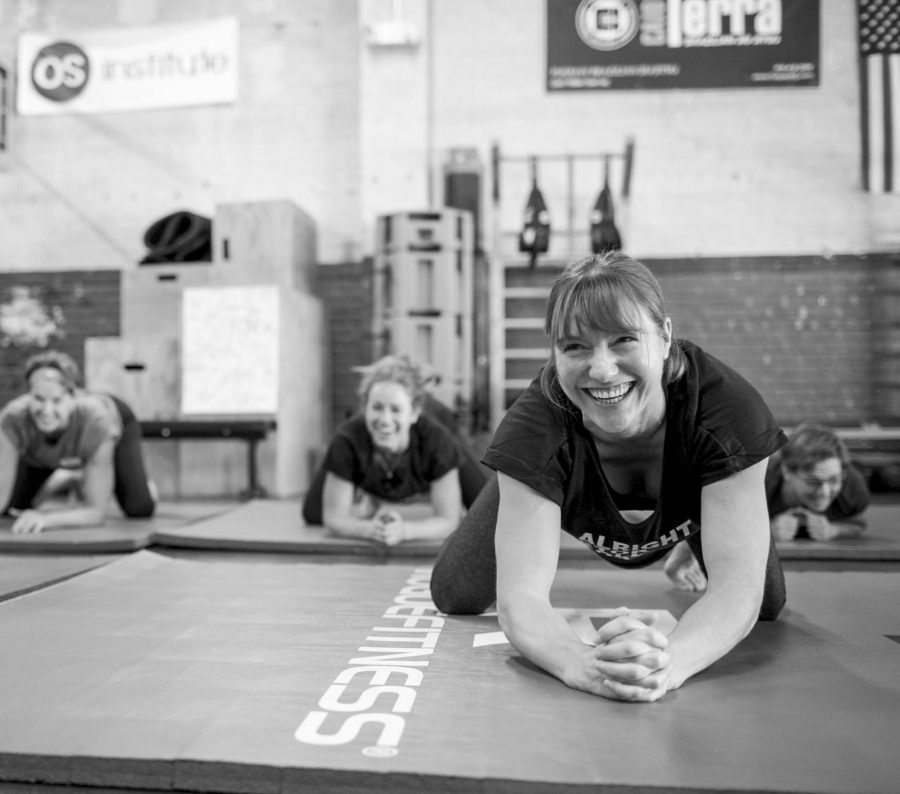 Location
Garage Gym Girl HQ - my garage - is in Toronto, Canada.

My garage is my gym and laboratory, and it's also the 'studio' from which I present my online classes.

I teach in person, too (in bigger venues!) - traveling locally, and internationally, to coach and present workshops.
My teaching
My Mission
My mission is to build a community where everyone feels welcome. Where there are no skill requirements to join but where everyone can feel like a badass.
Bodyweight movements and skills help us develop better mobility, balance and coordination. We expand our movement options and explore what our bodies capable of.
I want to give people the confidence to move in ways that they never thought were possible.
Read more about my ethos and approach to teaching.

Teaching goal
My teaching goal is to show people the path to get to where they want to be. I design routines using body weight that are gymnastics inspired movements. It's all about knowing where to start and what YOU need.

Anyone can learn these movements and bodyweight skills with the right coaching and practice.

I specialise in bodyweight training for women.

Building confidence with strength training
It's an amazing feeling when I see my students gain the confidence to try increasingly complex movements. They begin to trust that their body is capable of doing more. It's amazing how this confidence sticks with them outside of the gym.

Student goals
Most students seek my help to learn particular skills (handstands, pull-ups or muscle-ups, cartwheels), but my goal is to teach them something bigger. I want to show them how they can feel confident exploring movement. How they can step outside their comfort zone and do things that they never thought were possible.

Read more: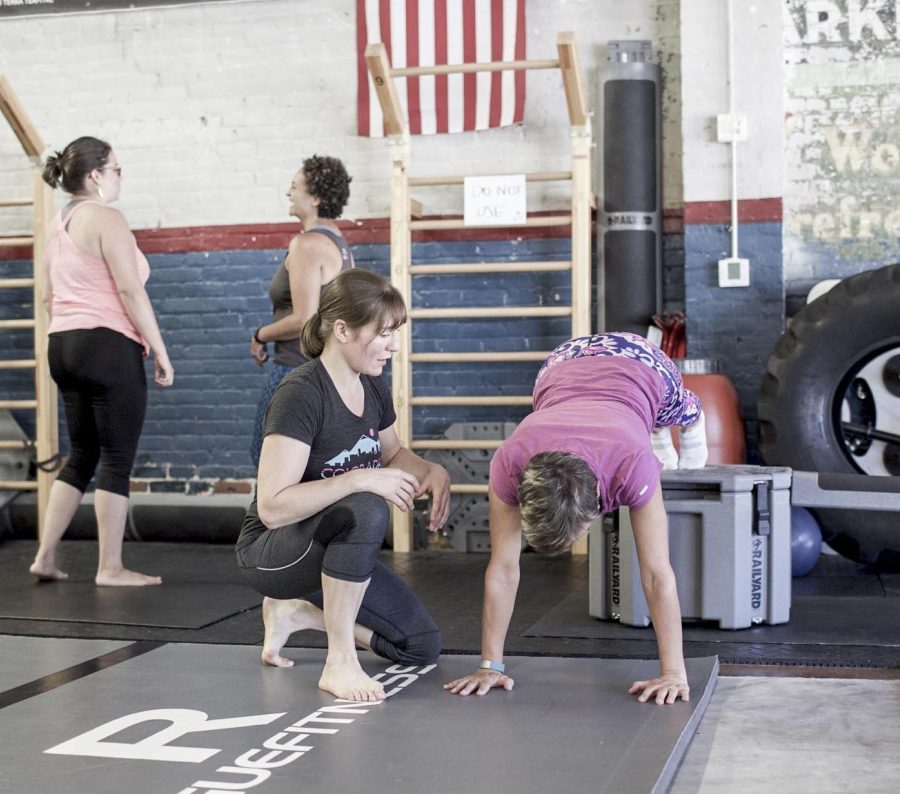 An active life: my story
In my youth, I was national gymnastics champion and a competitive coach in Scotland.
An injury ended my career as a gymnast: I was told that I would never do a handstand again.

But, in my thirties, I re-discovered the joy of handbalancing and bodyweight fitness in my garage.
This was the beginning of Garage Gym Girl. My own training (and recovery of strength and skill) grew into a rediscovery of the pleasure of being a coach and teacher.
Read more about my background and history as a gymnast and coach.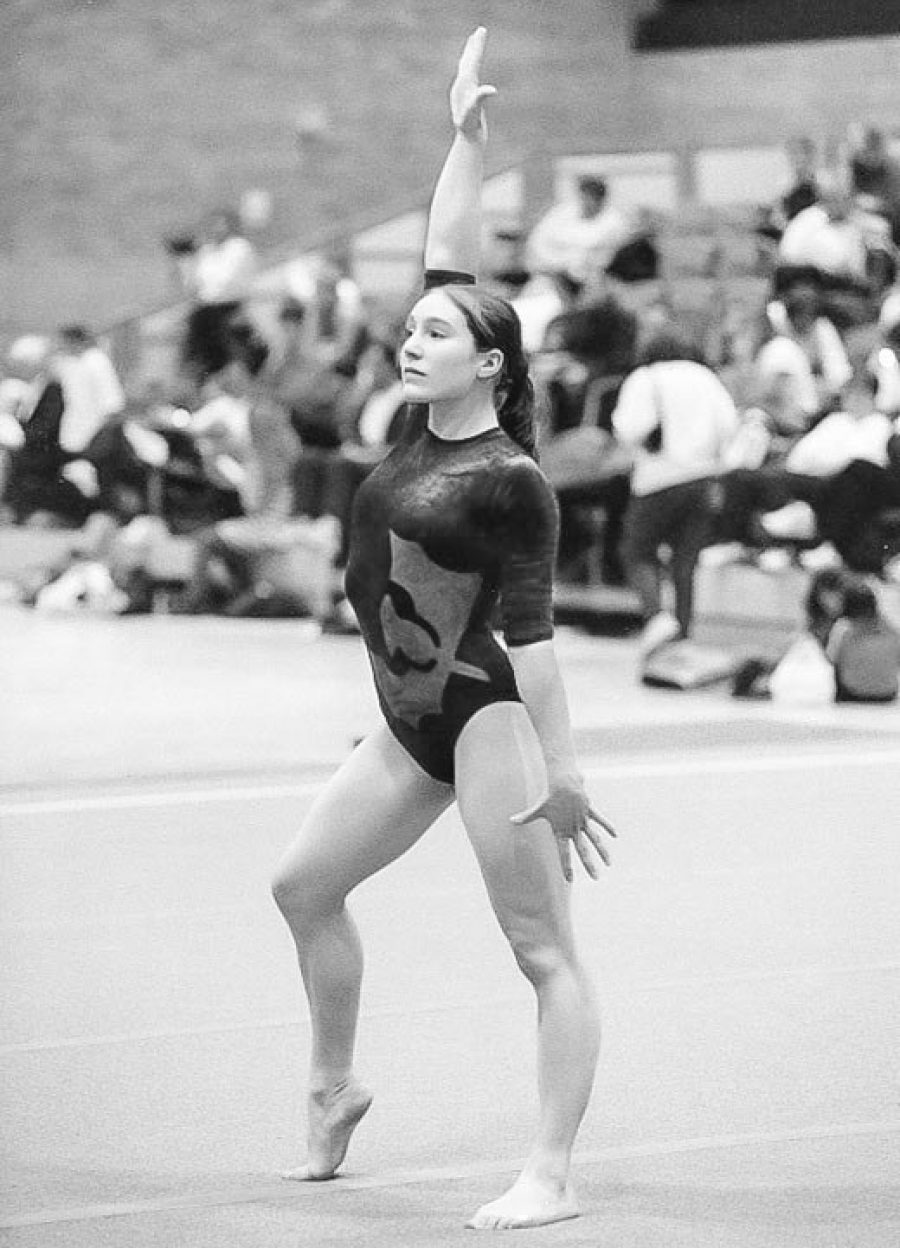 Qualifications, titles & experience
I have been a coach for 15 years, working with adults and children
Scottish National Gymnastics Champion, 1998
NCCP Level 2 Gymnastics Coach (National Coaching Certification Program, Canada)
Agatsu (various certifications)
FRCms (Functional Range Conditioning Mobility Specialist)
PCC (Progressive Calisthenics Certified)
Double gold medal winning World Outgames Springboard Diving Champion
Why I love bodyweight exercise
I love it because it makes me feel strong and powerful!

And, with workouts using your own body weight, you can train anywhere.

You are your own gym
You can train in your garage, living room, park or even at an airport. Bodyweight training is like carrying your own gym with you everywhere you go. You don't need a gym membership. You have everything you need with you all the time.
There is something so empowering about having the freedom to move your body. The ability to push yourself up to various places, to feel balance on uncertain surfaces and to be able to climb over any obstacle is powerful.
Building strength with bodyweight exercises requires creativity and innovation. That keeps exercises interesting and always changing.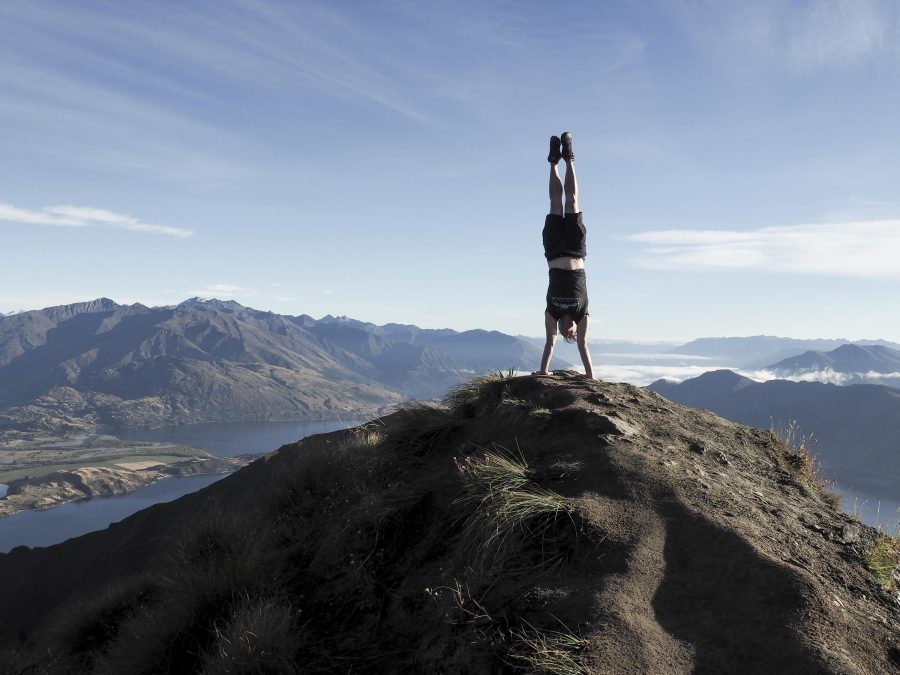 Away from the gym
I have two cats called Poppy and Chester who are the main reason my training videos are popular on Instagram.
In addition to my work in gymnastics and coaching, I have a PhD in Theoretical Astrophysics.